On my recent visit to London I snuck away from the design festival to see Seizure, a sculptural installation by Roger Hiorns.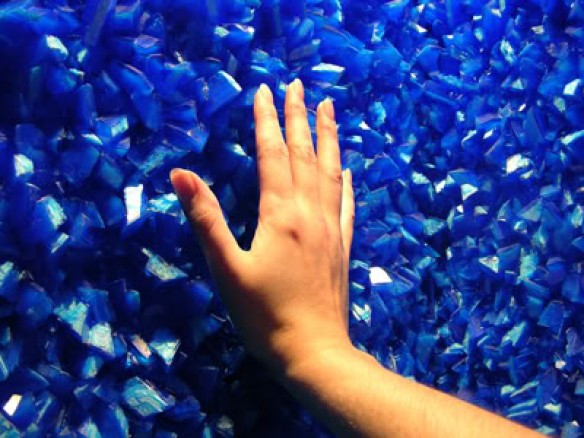 The work is located in a low-rise development near the Elephant & Castle in South London, a social housing block that was due for demolition after the original exhibition closing date, late 2008.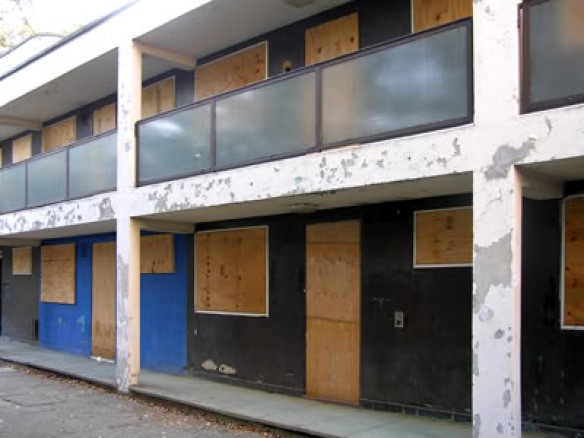 After the success of the installation and Hiorns' nomination for the Turner Prize, the demolition date was pushed out to 2009 and is now set for 2010.
With just over a week left until the Turner Prize winner is announced, I thought it was high time I dug these photos out and shared this incredible feat of art, science and engineering.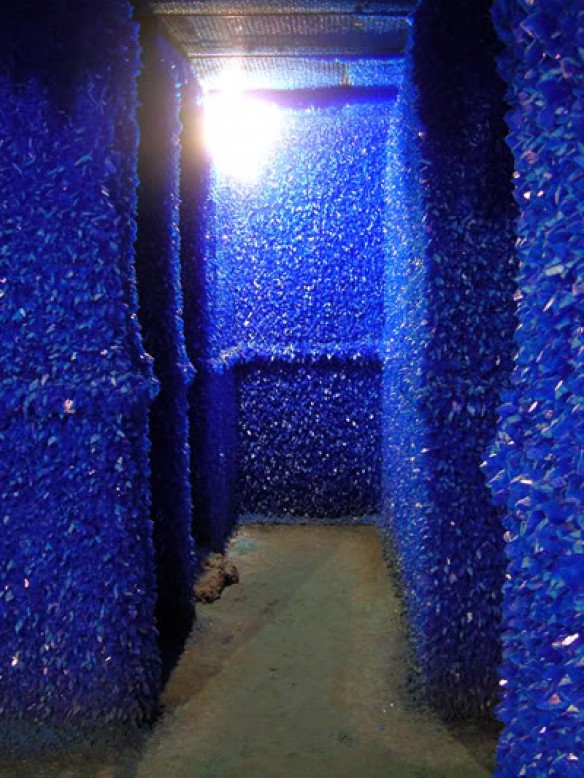 To create this urban crystal cave, Hiorns pumped 75,000 litres of liquid copper sulphate into a derelict flat. What gets me is the preparation involved in filling a flat with liquid anything. The walls and ceilings were reinforced before the space was sealed with a plastic sheeting and the liquid was pumped in through a hole in the top.
I'm not too clear on the chemistry but from what I could gather a shift in temperature encouraged the growth of the crystal forms and when the excess liquid was pumped back out, this sublime and slightly sinister jewel-encrusted space remained.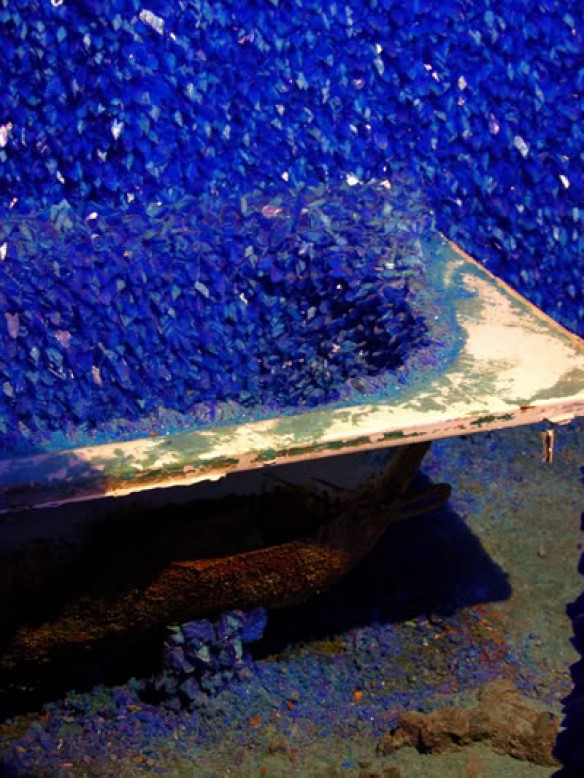 The winner of the 2009 Turner Prize will be announced at Tate Britain on 7 December 2009.
In other news, I also saw a squirrel.