Happy New Year to all!
Really excited to be kicking off the new year New Black style with the third edition of Design Futures to be held at the heart of Decoration+Design Sydney.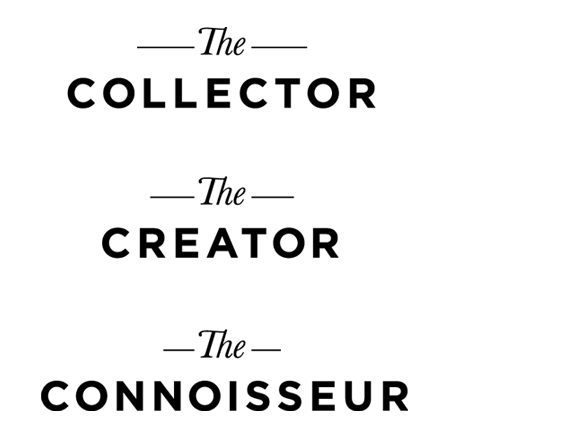 I've been having a great time developing this concept.  It came about as a smooth transition of Alone Together where we looked into the importance of solitude and how we can use design to encourage people to unplug.  I loved this theme and by the time Alone Together launched I was already following its natural progression to our new concept – The Collector, The Creator & The Connoisseur.
While looking into the importance of privacy, I considered how much access we currently have into other people's lives and their homes, our behaviour as both voyeur and exhibitionist and at how this fascination with the individual and authentic is influencing broader directions in design.
So the third edition of Design Futures was born.  The Collector, The Creator & The Connoisseur looks at this new wave of hyper-personalisation and how individual obsessions are becoming design profiles and influencing directions for 2012/13.
We have some brilliant pieces coming in for the show from Decoration+Design exhibitors including Emily Ziz, Boyd Blue and Tigger Hall so there'll be immediate access to the must-haves for 2012.   Complementing our featured exhibitors will be our selection of guest participants presenting the hottest new Australian talent as well as designs from leading international icons Kenneth Cobonpue, Piet Hein Eek, Carpet Reloaded and Matthew Hilton!  I know!  Pretty excited here.
So drag yourself out of your post-holiday funk and come down to the Sydney Exhibition Centre.  I'll even help to reconcile the contradiction of having individualisation as a trend…
Decoration+Design Sydney runs for 3 days only (1st-3rd February) so register online in advance.  Tickets for the Design Futures Seminar are on sale now and are available here.