In just a few days, the doors to the Royal Exhibition Buildings will open and we will see the launch of this season's Life Instyle Melbourne.  As Creative Director I've been working with the team at Life Instyle on this season's theme, Meet Your Makers.  It's a concept that means a lot to me personally since the reason I began combining my work in forecasting with the events industry was to champion and share some of the incredible talent that I was seeing in my day-to-day work.  not just the final finished piece, but the people behind the product – the processes, the experiments, the motivations and how each creator responds to the world around them.
To compliment the exceptional talent that exhibits at the fair, we've reached out into some neighbouring disciplines and invited a wealth of talented artisans, designers and makers to give us a glimpse behind the workshop door.  Over the 4 days we will see 16 creatives work their magic in the Meet Your Makers live studio with the range of skills varying from sign-writing to floristry to 3D printing.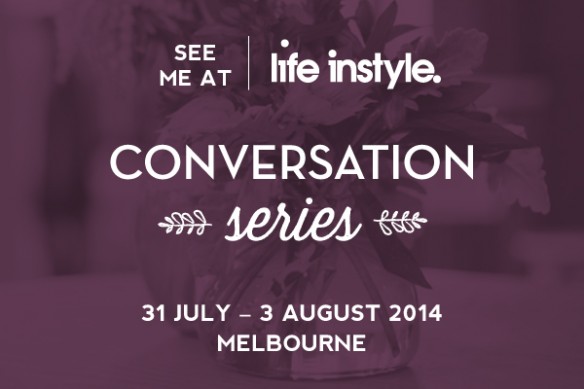 The other new aspect of this season's fair will be the debut of the Life Instyle Conversation Series, during which I'll be presenting a special retail adaptation of the fifth edition of Design Futures – Just A Moment. While the themes and concepts remain the same, this edition will translate these ideas into useful information that applies to retail, design and styling rather than its original commercial applications for product development and manufacturing.

I'll be sharing the stage with some of the most inspirational industry leaders as well as bringing together two panel discussions – the first on the art of creating a unique business with two women who certainly know how - Tamara Maynes and Stephanie Stamatis.  The second panel is comprised of Kenny Hill, Johann Kim and Thom Grogan, who together will confess all in an bid to shed some light on the changing consumer behaviour of the Millennial man.
It's going to be quite the week of one-offs so be sure to come down and meet some of the people behind the objects that we choose to treasure.